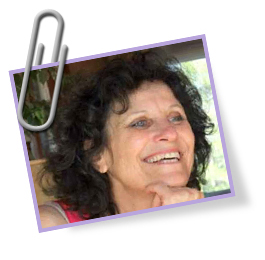 She might as well have been born with pointe shoes on her feet. For Clair Symonds was destined, it seems, to spend the best part of her life in dance studios and ballet companies. Having grown up in apartheid South Africa - she enrolled at the Royal Ballet School in London at the age of 17.
Two years later she successfully auditioned for the Iranian National Ballet Company - even though she had little idea of where that country was located. Performing soloist roles in many of the major classics, including Giselle, Swan Lake and Les Sylphides, she met and married her husband Arash Alizadeh whilst working there.
She was subsequently engaged as a lead in the Irish Ballet Company based in Cork. She travelled all over the world with the Alexander Roy London Ballet Theatre performing in India, Taiwan, Malta and Brunei. She has appeared regularly at the London Coliseum as a dancer with the English National Opera -performing in numerous operas including The Mikado on no less than 85 occasions.
Although she has always claimed that her 'brains were in her feet', she recently disproved that assertion by completing a Bachelor of Arts degree with the Open University.
Crafted by:

www.amitkhera.com